COMMON MODE FILTER (CM SERIES)
COMMON MODE FILTER (CM SERIES)
Dimensions(Unit:mm)FeaturesApplicationsChipcommonmodeFilterissmallchipinductorwithferritecoreandtwolinetypeswirewounded.Highlyeffectiveinnoisesuppressionhighcommonmodeimpedanceatnoisebandandlowdiffere
COMMON MODE FILTER (CM SERIES)
Product description
Product parameters
Product parameters
Commodity name:

COMMON MODE FILTER (CM SERIES)

Commodity ID:

VIKING1

Dimensions(Unit:mm)FeaturesApplicationsChipcommonmodeFilterissmallchipinductorwithferritecoreandtwolinetypeswirewounded.Highlyeffectiveinnoisesuppressionhighcommonmodeimpedanceatnoisebandandlowdiffere

Features

· Small chip inductor with ferrite core and two line types wire wound.
· Highly effective in noise suppression High common-mode impedance at noise band and low differential-mode impedance at signal band.

· Low differential-mode impedance with high coupling factor. There is almost no distortion on high-speedsignal.

· Operating temperature -40°C~85°C.

Applications

· EMI Radiation Noise Suppression for Any Electronic Device
· USB Line for Personal Computers and Peripheral

· IEEE 1394 Line for Personal Computers, DVC, STB

· LCD Panels. Low-Voltage Differential Signal (LVDS)

Construction

Dimensions (Unit: mm)

Characteristics

(Impedance vs. Frequency)-CMH05

(Impedance vs. Frequency)-CMH06

Part Numbering

Standard Electrical Specifications

CMH05 / Standard Type

CMH06 / Standard Type

☑ All specifications are subject to change without notice.

Product parameters

Features
· Small chip inductor with ferrite core and two line types wire wound.
· Highly effective in noise suppression High common-mode impedance at noise band and low differential-mode impedance at signal band.
· Low differential-mode impedance with high coupling factor. There is almost no distortion on high-speedsignal.
· Operating temperature -40°C~85°C.
Applications
· EMI Radiation Noise Suppression for Any Electronic Device
· USB Line for Personal Computers and Peripheral
· IEEE 1394 Line for Personal Computers, DVC, STB
· LCD Panels. Low-Voltage Differential Signal (LVDS)
Construction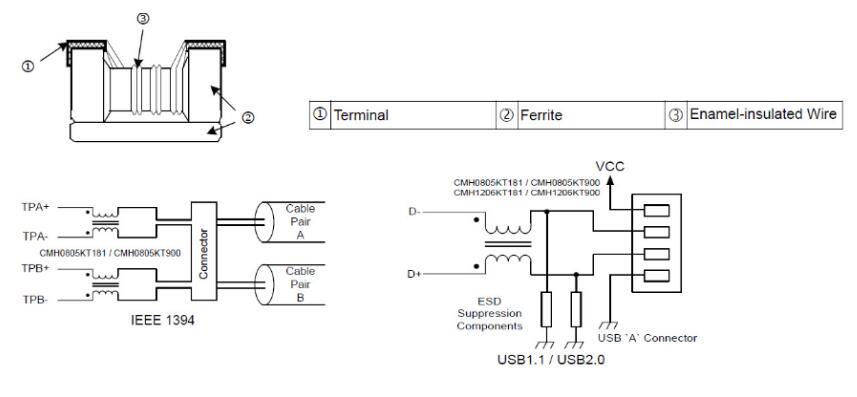 Dimensions (Unit: mm)
Characteristics
(Impedance vs. Frequency)-CMH05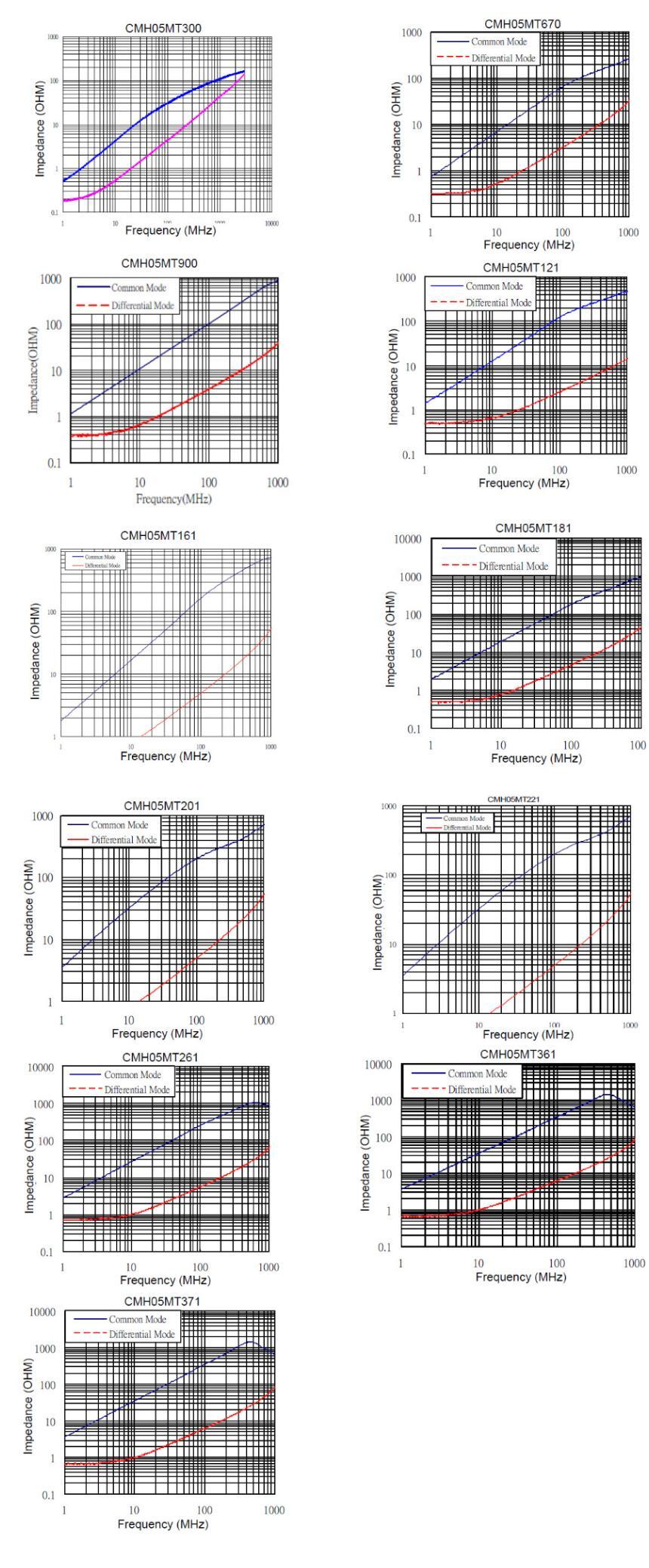 (Impedance vs. Frequency)-CMH06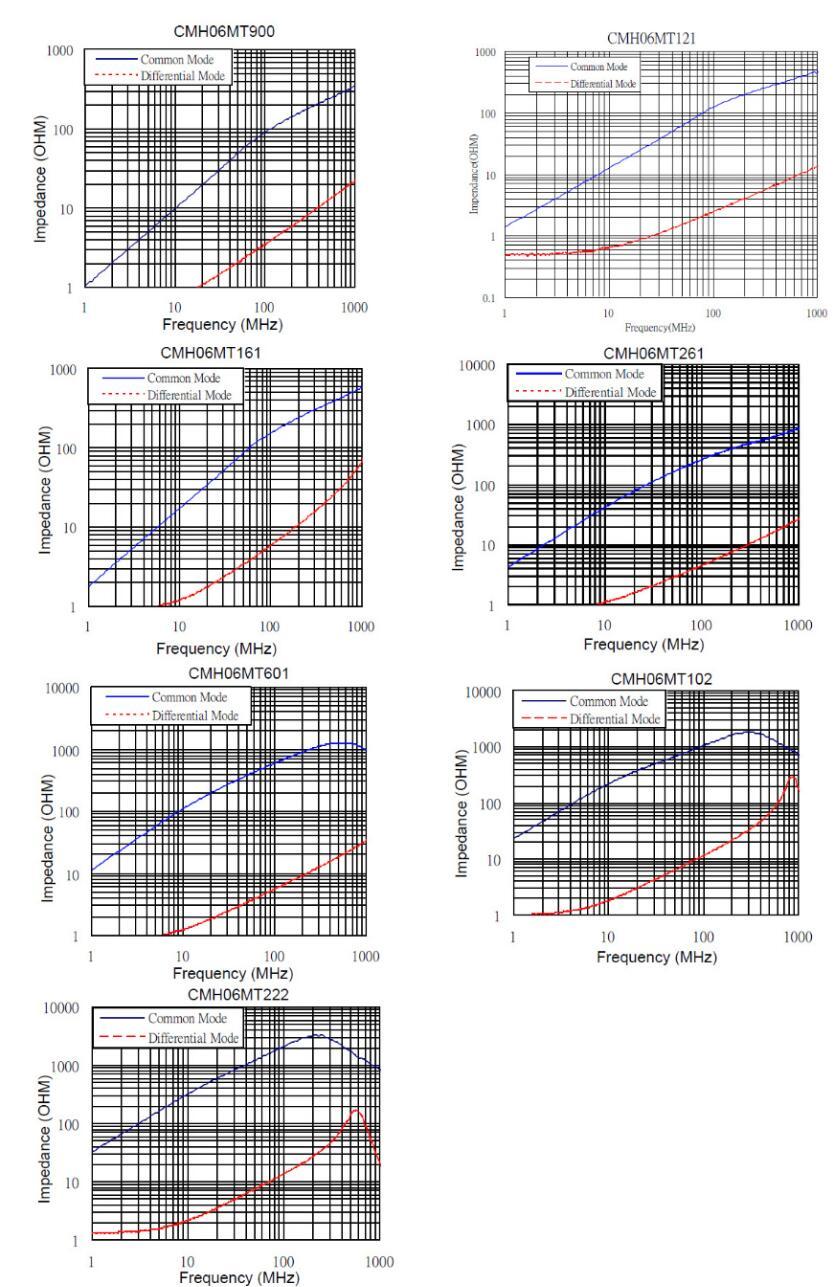 Part Numbering

Standard Electrical Specifications
CMH05 / Standard Type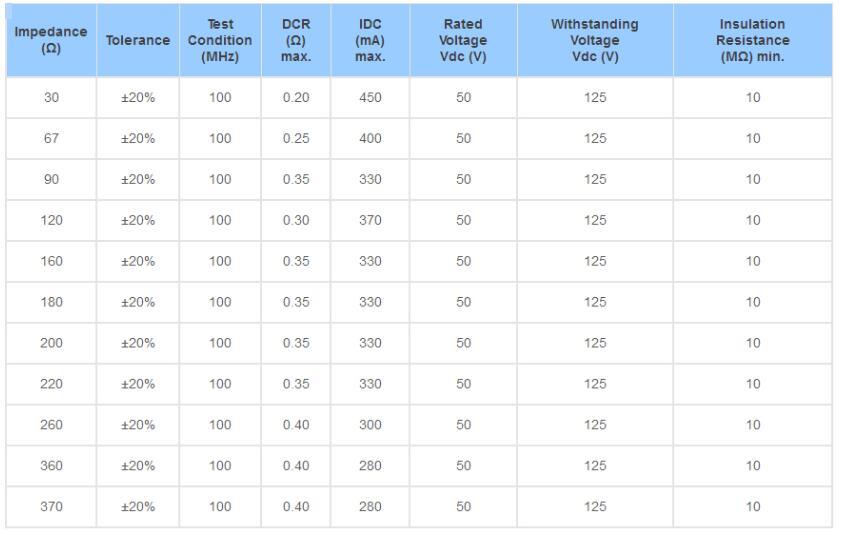 CMH06 / Standard Type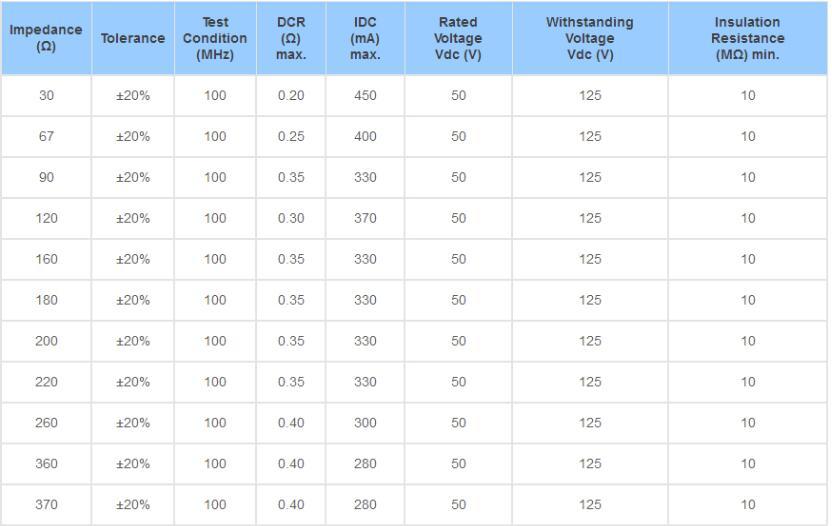 ☑ All specifications are subject to change without notice.
Product parameters